Looking for a high-speed charge lipo battery pack with lightweight? The NMC 532 is exactly what you need and it has a wide range of applications, especially for UAVs / drones and eVTOLs (electrical vertical take-off and landing aircraft). Utilizing the latest in lithium-ion polymer (Lipo) technology, and Grepow Battery's unique cathode composition of nickel, manganese, and cobalt in a 5:3:2 ratio.
Why choose the NMC 532?
The NMC 532's main feature is its fast charging capability. The specialist cathode ratio enables support of a charging rate with 5C – a 60% improvement on typical standards – leading to great savings on total charge time and a huge boost in overall efficiency.
Stacking Pouch Cell Technology ensures the NMC 532 is safety, and most stable battery pack on the market. Through extensive testing, overall results show that the cell's temperature steadily reduces once it reaches (and maintains) maximum power, so you can be confident there's a minimal risk during your work.
Long cycles and high capacity retention rate, meanwhile, empower Grepow Batteries to retain an above 90% capacity, even after 1000 full charge cycles (single cell), and at least 80% capacity after 700 cycles (Battery packs). This is higher than the market average.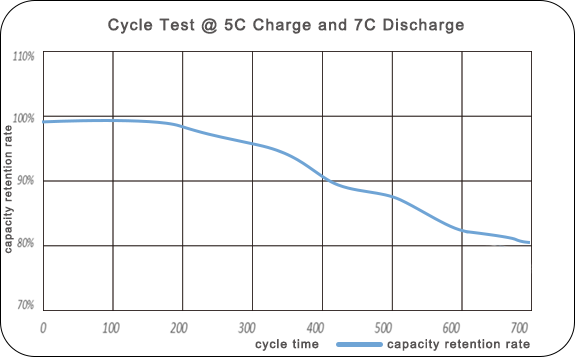 15% weight reduction than the ordinary battery and boasting a high energy density (220 Wh/kg), the NMC 532 won't add any unnecessary bulk to your airborne devices. Moreover, it's up to 30% cheaper than standard lithium cobalt oxide (LCO) batteries, guaranteeing better effectiveness in both cost and performance!
Last but not least, the NMC 532 can be assembled with battery management systems ( BMS) designed mainly for UAVs/drones and eVTOLs. These intuitive systems facilitate intelligent, precise battery monitoring and data collection, allowing you to quickly gauge your battery's condition. Below are just a few of the brilliant features contained within our BMSs:
Battery lifespan indication
Smart voltage management
Overcharge and overdischarge warnings and protection
High-precision SOC indication
Inbuilt temperature management
Short-circuit protection
UAVCAN protocol
Bluetooth and Cloud capabilities
They also come with security protection protocols – rest assured that files stored on your drone will be kept completely safe – and have control, display, wireless communications, and acquisitions modules, the latter of which records your battery's date.
Along with battery size, total capacity, operating conditions and temperature, and other key factors, Grepow's BMSs are fully-customizable, enabling you to tailor it precisely to your requirements. We offer ODM (original design manufacturing) and OEM (original equipment manufacturing) services, and thus are able to cater to your industry or sector.
Where can it be used?
Optimised for use with UAVs, the NMC 532 Battery – like other products in our dedicated Tattu series – provides an excellent choice for powering drones, no matter their intended purpose.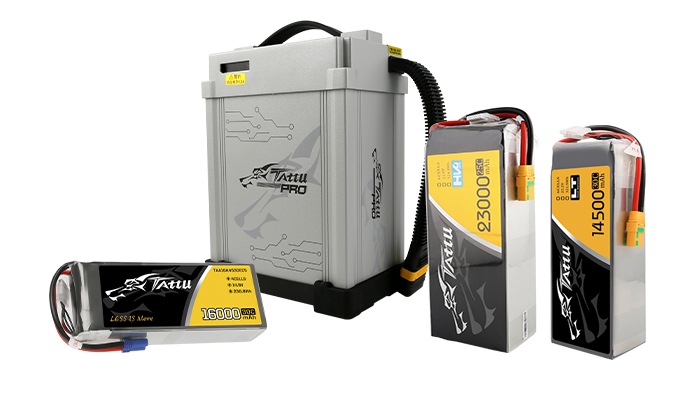 Agricultural Spraying Drones
Agricultural spraying Drones have to carry considerable loads, since they need to distribute pesticides over large areas. Therefore, sufficient power support, as well as specialist heating dissipation technology to ensure it can operate reliably in higher temperatures, is essential. With the potential for large battery size and capacity, and the limited working time, there's no better option than the NMC 532.
Cargo Delivery Drones
Cargo Delivery Drones must also transport items, which necessitates high battery capacity and lightweight (as well as multiple battery packs working in tandem), significant longevity to enable extended flight times. The NMC 532's solid reliability, extensive power output, and customizable smart BMS make it a perfect power source.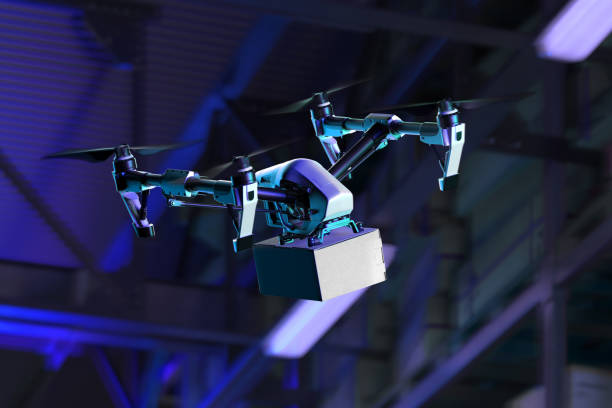 Surveying and Mapping Drones
Surveying and Mapping Drones need to be as lightweight as possible, and operate continuously for long periods. Requiring high voltage, extensive battery life, and rapid charging to maintain maximum efficiency, the NMC 532 can be effectively reworked to meet these parameters.
In order to carry passengers and cargo, eVTOLs demand sizeable onboard batteries with great capacities, heat safety measures, and high-speed recharging. Similar to those fitted out for cargo delivery drones, the NMC 532 is, undoubtedly, the most reliable, efficient battery for this innovative travel technology to fulfill its potential.
What models are on offer?
The NMC 532 is part of Grepow's Tattu range, which is intended primarily for use in UAVs and similar devices. There are currently four base models, which can be modified according to your needs.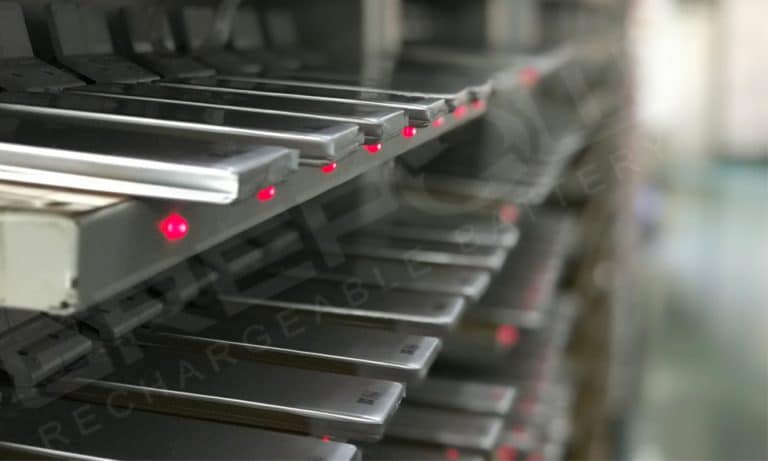 TATTU-NMC532-6S20
Capacity: 20,000
Configuration: 6S1P
Discharge rate: 25
Voltage: 22.8
LWH (±2mm): 238 x 84 x 60
Weight (±50g): 2180
TATTU-NMC532-6S28
Capacity: 28,000
Configuration: 6S1P
Discharge rate: 25
Voltage: 22.8
LWH (±2mm): 233 x 110 x 68
Weight (±50g): 3180
TATTU-NMC532-12S20
Capacity: 20,000
Configuration: 12S1P
Discharge rate: 25
Voltage: 45.6
LWH (±2mm): 238 x 168 x 60
Weight (±50g): 2180
TATTU-NMC532-12S28
Capacity: 28,000
Configuration: 12S1P
Discharge rate: 25
Voltage: 45.6
LWH (±2mm): 233 x 215 x 68
Weight (±50g): 6400
Where can I get the NMC 532?
The NMC 532 is not yet live in our stores; but, if you're looking for the best-quality UAV batteries, you can follow the links below:
USA Store: https://www.genstattu.com/
EU Store: https://www.gensace.de/
Want to stay up-to-date on the development of this new, state-of-the-art power cell, Or customize NMC 532 UAV fast charging battery, please click https://www.grepow.com/page/speed-charge-battery.html .
You can also contact us directly: [email protected].