Posted by Gensace Tattu on Dec 3rd 2021
Lesser the downtime greater the efficiency. In today's fast-paced world, time is the most valuable asset. Thus, time-optimized devices have come into the scenario. Why not time-optimized fast-charge batteries?
What are fast-charge batteries?
Fast-charge batteries are the ones that allow more efficiency by reducing the time for charging. A completely new formula needs to be devised for producing fast-charge batteries. These batteries are capable of dealing with higher values of current which gets them charged quickly. The different charging rate batteries have different charging currents.
In the cycle test for NMC 532 battery, the results obtained show that after 1000 charge/discharge cycles the battery's capacity retention rate reaches 90%. These results are more effective than other batteries and thereby prove that they have more battery life than other batteries.
Grepow / Tattu NMC 532 Battery
NMC 532 is a Grepow Inc. new fast-charge battery produced by utilizing a new formula. The cathode material is composed of Nickel, Manganese, and Cobalt in a 5:3:2 ratio. This material ratio gives a charging rate up to 5C. Tattu is a sub-branch of Grepow that designs and produces UAV batteries. It specializes in the design of smart and fast batteries.
The current fast-charging battery template is the Lipo pack for the 6S and 12S, and we remain open to more possibilities, so let's discuss more sizes, capacities or other customization items.
The specific specifications are in the table below:

The 20,000mAh and 28,000mAh capacities are specially designed for UAV applications, with a discharge rate of 25C, perfectly matching the characteristic needs of agricultural plant protection UAVs/drones.
Test Information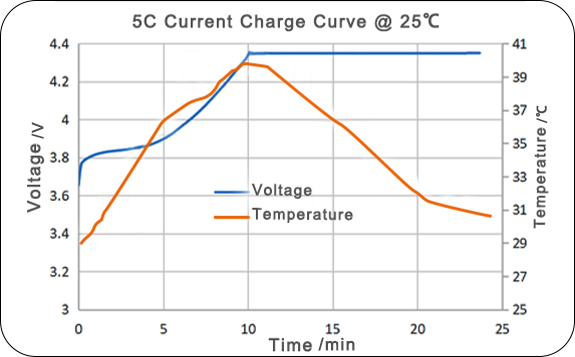 Charging at a temperature of 25℃ with a charging speed of 5C, the battery can be fully charged in 10 minutes.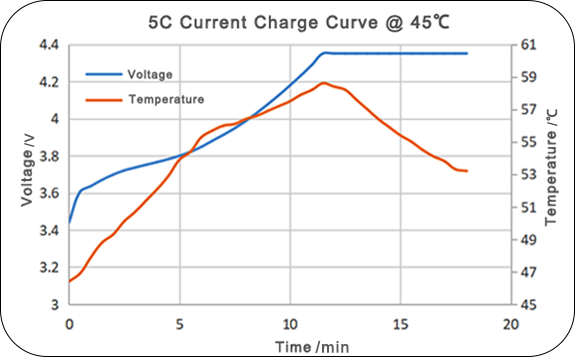 Charging at a high temperature of 45℃ with a charging speed of 5C, the battery can be fully charged in 12 minutes.
Features
Fast Charging
One of the principal features of the NMC 532 battery is its fast charging capability. It supports 3C - 5C fast-speed charge. Thus, the downtime of the device reduces, making it more efficient and practical to use.
The charging speed can increase by 60%. The NMC 532 Battery is a fast-charge battery it charges 80% or 100% in a short period. The fast charge is due to a change in the electrolyte solution used in the NMC 532 battery. The change electrolyte solution helps the battery to stand higher current and thus, charge quickly.
Higher Capacity Retention Rate
The NMC 532 has a higher retention capacity. A single NMC 532 cell can retain more than 90% after 1000 cycles. It means that the discharge time is very high.
This is the result of continuous optimization of raw materials and production technology, and the overall improvement of the quality and effectiveness of the battery is our goal. This value is superior compared to the batteries available in the market.
It essentially increases the NMC 532 battery usage by 50%. It means that the battery will have a long life and doesn't need frequent replacement.
Higher Energy Density
The NMC 532 battery has an energy density of 220 Wh/kg. Energy density is the ratio of energy a battery contains to that of the weight of the battery pack. So, lower the weight, higher energy density.
The weight of the fast-charging battery NMC 532 battery pack is 15% lower than an ordinary battery, and the reduced load provides pilots more possibilities for planning the flight time of the UAVs/eVTOLs and carrying other devices, such as cameras, radar, pesticide boxes, etc.
Cost Effective
Work more efficiently and save you more time and costs, up to 30% less.
Applications
The battery is a fast-charge battery, lightweight, dustproof, waterproof, shockproof, providing heat dissipation. Thus, it has wide applications in the sector where intelligent management is needed, and the efficiency of the device needs to be high.
It has applications in Unmanned Aerial Vehicles (UAVs), agricultural spraying UAVs, electrical vertical take-off vehicles (eVTOLs), surveying and mapping drone, monitoring, industrial monitoring, aerial picture capturing, industrial equipment, wearable devices, emergency power supply, electrical tool, mobile phones.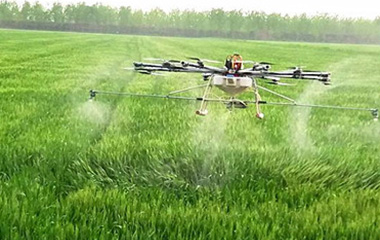 Services
Grepow is one of the earliest manufacturers of rechargeable batteries. We are an advanced manufacturing technology company active in the field of research and production of batteries.
The NMC 532 batteries undergo trying and testing to get the final NMC 532, efficient, more stable, safer, and more reliable for UAVs.
We provide service in almost all the problems related to batteries. We offer services such as smart batteries, structural design for batteries, Battery Management System (BMS) design, OEMs, ODMs, LiPo battery packs (Lithium Polymer). We provide customized batteries that fit your requirements and specifications.
Why choose NMC 532 battery pack?
The NMC 532 battery pack is a fast-charge battery pack. It drastically reduces the time required to charge. Also, due to the higher capacity retention rate, the life on the battery increases to a great extent. Thus, it is efficient and stable. They are lightweight and compact, making them perfect for devices with size constraints. You can have a customized battery solution that meets your requirements. But the highlight is it saves time and is more efficient.
Any questions or requirements, please feel free to contact us: info@grepow.com.
More UAV Lipo Battery, please take a look at our Tattu Official Shop:
US: https://www.genstattu.com/