Posted by Gensace Tattu on Aug 14th 2023
Hello, dear Gens ace enthusiasts!
We're thrilled to announce our 'Power Freedom Sale' – where energy meets savings! Our commitment has always been to provide you with the utmost power and quality. This time around, we're making it even more exciting with fantastic deals just for you.
1. Up to 30% off on Gens ace Batteries:
Indulge in the power of Gens ace with unbeatable discounts on various battery models. We are offering up to 30% off, making it an ideal time to stock up or upgrade.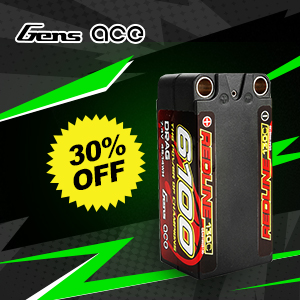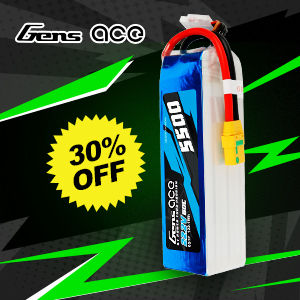 2. Spend and Win:
Your purchases are now even more rewarding. Spend $300 on any items (excluding the industry drone large batteries and chargers), and you'll receive an Imars MINI Charger - absolutely free! The Imars MINI Charger is not just any charger; it's compact, user-friendly, and designed to deliver efficient charging, ensuring that your Lipo/LiHV/LiFePO4/NiMH/ batteries are powered up in no time.
The free Imars MINI Charger will end on August 31, 2023. Please don't let the promotion be taken away.
3. Extra Savings with Coupons:
Who doesn't love an added bonus? Use our discount coupons to enjoy additional savings on your purchases:
- Use **SAVE10** to get $10 off on order over $110
- Use **SAVE20** to get $20 off on order over $198
- Use **SAVE35** to get $35 off on order over $298
Remember, you can combine these coupons with other offers to maximize your savings!
This Power Freedom Sale is our way of thanking you for your unwavering support and trust in Gens ace. It's more than just a sale; it's a celebration of the freedom that power brings to our lives. Whether you're flying, driving, or sailing, with Gens ace, you're always powered up!
Dive into these electrifying deals today and experience the freedom of power like never before.
Stay powered. Stay free. Choose Gens ace.