Posted by Gensace Tattu on Apr 10th 2023
Gens ace's G-Tech Eco has added a new member: the Imars D300 Smart Charger, which retained the G-Tech featured charging port. The unique design of the G-Tech balance connector is made with durability in mind and manufactured with the highest quality standards.
It is capable of high power charging, the maximum 16 Amp charge rates for one channel, AC 300 Watts, DC 700 Watts, and worldwide 100V-240V voltage versatility.
Highlight Features:
Plug-and-play
Fast charging
Automatic recognition
Track and store data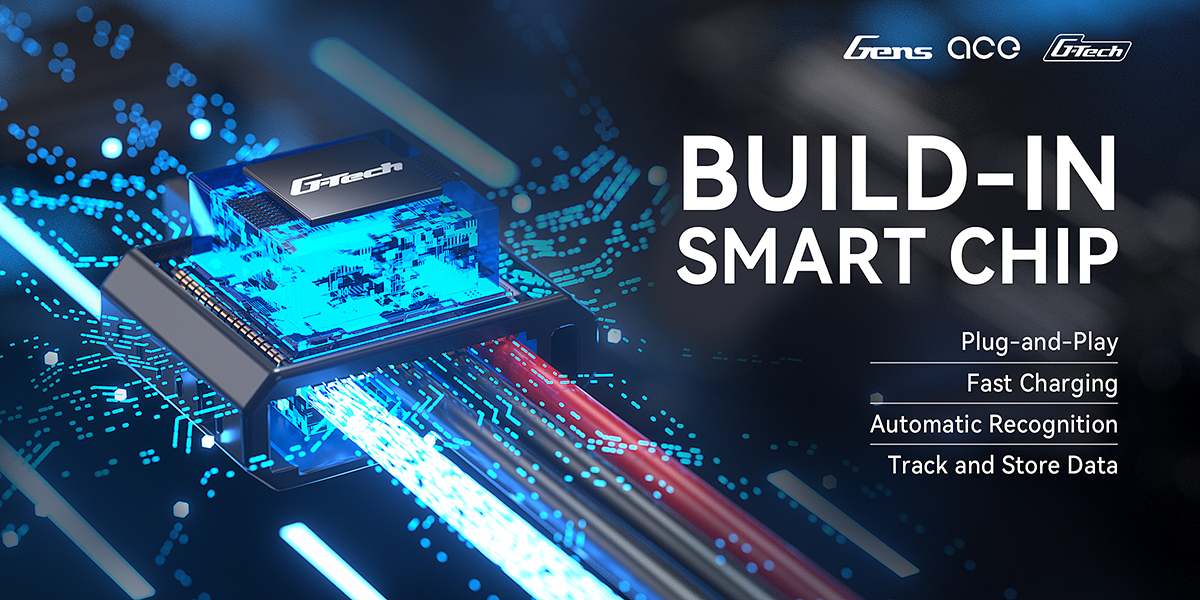 Click to view the detail on Imars D300 >>
Imars D300 Charger is designed specifically for the Gens ace G-Tech smart battery, but is also compatible with non-smart batteries.
When a G-Tech smart battery is connected to the Imars D300 charger, the charger will automatically identify the battery type, voltage through the smart balance connector, and charging current recommended by the battery manufacturer. Charging will begin automatically after just 5 seconds. The charging parameters will be optimized accordingly to prolong the battery life. All information such as battery cycles, individual cell voltage and capacity are displayed.
Our mission is to enhance the user experience with great convenience.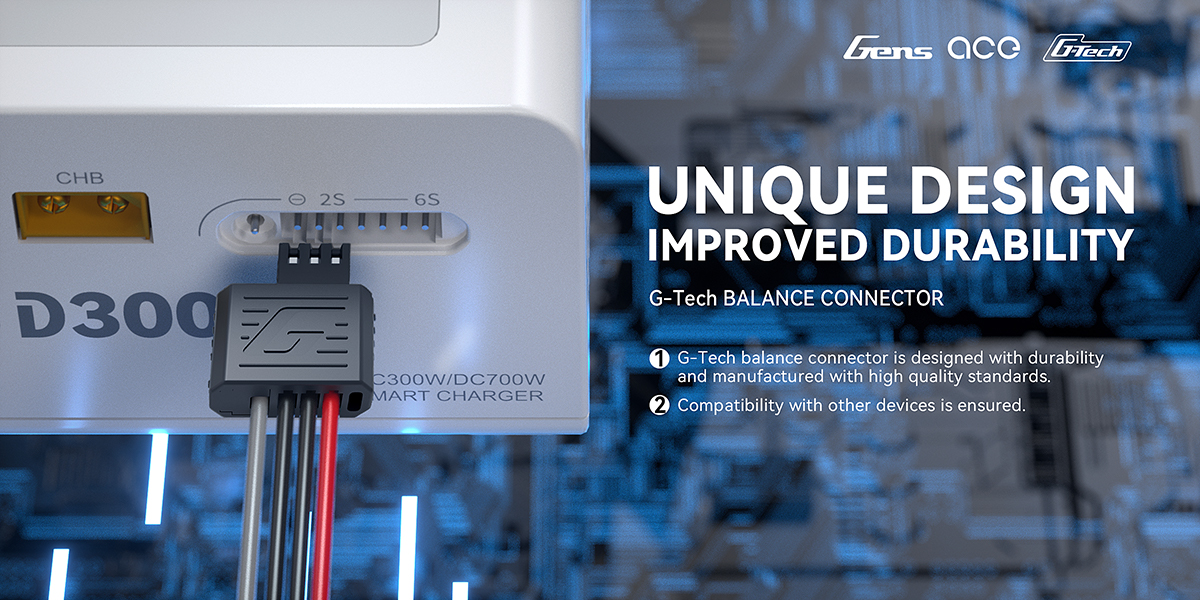 The Gens ace Imars D300 Charger is a versatile and intelligent charger that supports both charging and discharging. It features a DC port power supply that can support a maximum single-port 350W charging, and an AC power supply that supports intelligent distribution of total power. With a power rate of 300W and the ability to charge up to 16A, the Imars D300 Charger offers simple to use and operation.
For non-smart batteries, it is necessary to manually select the battery type and the required working mode to get started. The Imars D300 Charger offers a range of features, including dual channel AC/DC smart balance charging, a small and lightweight portable design, a wide-view IPS display, and high power charging.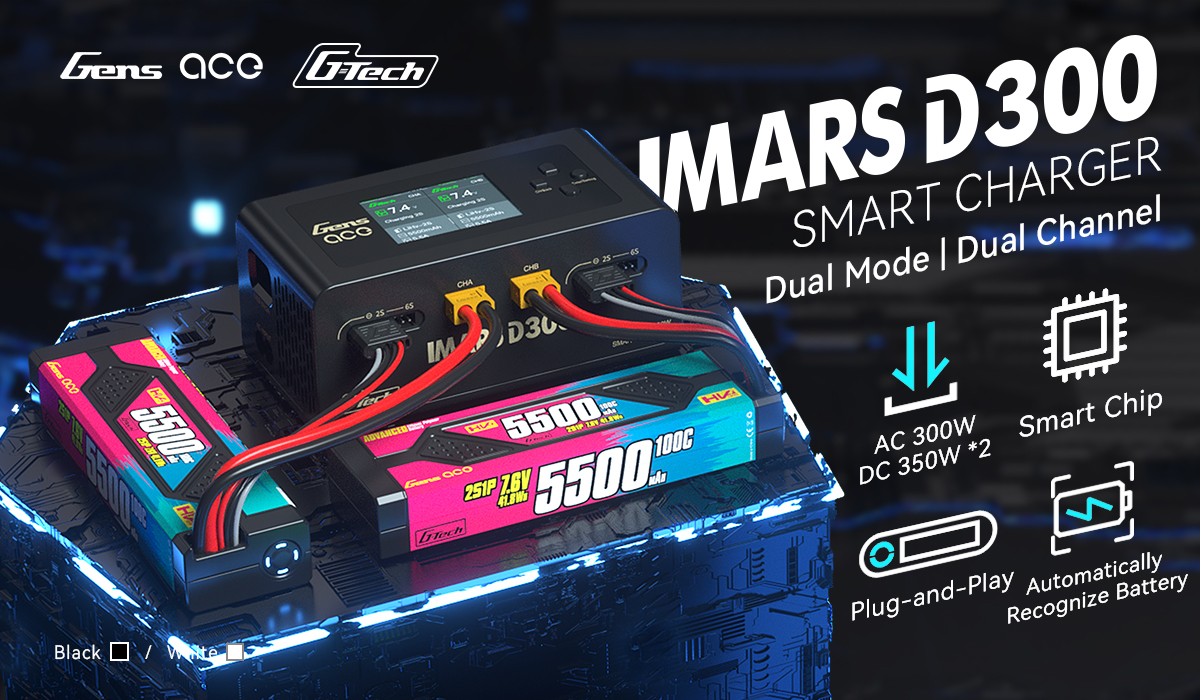 The high power charging compared to the lmars Dual, AC input supports up to 300W, achieving a 50% increase in power. DC input reaches a maximum of 350W *2 charging power,increasing by 16%.
| | | | |
| --- | --- | --- | --- |
| | lmars Dual | Imars D300 | Increase |
| Max. AC charging power | 200W | 300W | 50% |
| Max. DC charging power | 300W*2 | 350W*2 | 16% |
| Max. charging current | 15A | 16A | 6% |
| Max. input current | DC-30A | DC-34A | 13% |
The small size gathers 7 modes together: charge, discharge, balance, storage, ExtDischarge, SyncCharging, and digital power supply.
Combine with G-Tech, Imars D300 is totally a efficient, safe and reliable power solution, it can be used in a wide variety of applications, such as RC helicopters, airplanes, boats, cars, and FPV.
Learn more:
G-Tech Eco: https://genstattu.com/gens-ace-g-tech-eco
G-Tech products: https://genstattu.com/gens-ace-g-tech